If you have ever tried to place an IV or use an angiocatheter to access the vein for a central line, you familiar with the experience of a "dry thread." A "dry thread" is the experience of getting a flash confirming that you are in the vein, but the catheter is placed

What is a dry thread?

The dry thread occurs when the angiocatheter itself was not passed far enough in the vein and pushed the vein off the needle when you threaded the catheter.

The angiocatheter is composed of a catheter over a steel needle. In all angiocatheters the steel needle with its cutting bevel extends beyond the tip of the catheter. The angiocatheter doesn't start until a few millimeters past the bevel.
If you stop advancing as soon as you get a flash, you can end up with the situation where the bevel of the needle is in the vein, but the angiocatheter itself is outside the vein. See this image: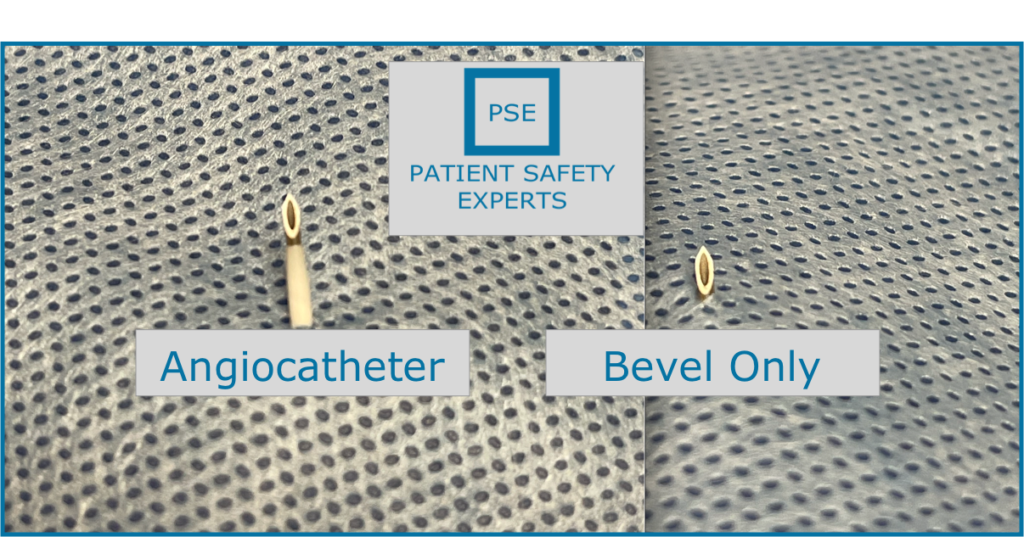 When you advance the catheter after getting a flash, the angiocatheter will actually push the vein off the needle, and you end up with a "dry thread."

How to prevent dry threads

The trick to preventing a dry thread from occurring is to make sure your angiocatheter itself is far enough into the vein as well as the bevel of the needle.

You confirm that the angiocatheter is in the vein before withdrawing by withdrawing the needle into the angiocatheter and aspirating again to confirm you still have blood return. Once you can confirm you still have blood return with the tip of the bevel withdrawn into the angiocatheter, you can thread the catheter with confidence, knowing that the catheter will advance within the lumen of the vein.
Another way of preventing a dry is to use a steel needle but that eliminates the benefits of using an angiocatheter. To learn more about the benefits of the angiocatheter vs the steel needle technique see our post on The Steel Needle vs Angiocatheter Debates

Has this happened to you before? Do you have any tips to prevent a dry thread?